Mar 9, 2022
KB2YDH/SK Rev. Richard Mellerup
---
It is with sadness that we inform you that Rev. Richard Mellerup - KB2YDH has become a Silent Key on March 04, 2022
Category: Silent Key News
Posted by: W1KMC-Kevin M. Carman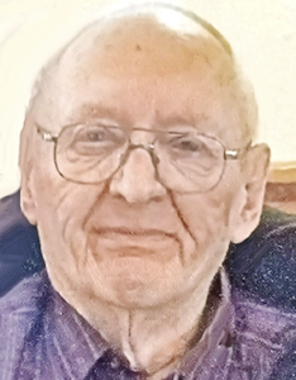 BANGOR - The Rev. Richard W. Mellerup, 92, died Friday, March 4, 2022. He was born Jan. 7, 1930, in New Haven, CT, the son of Albert and Sophie Mellerup.
He was raised in New Haven and graduated from that city's schools before earning a bachelor's degree from The Defiance College in Defiance, OH. He went on to do graduate work at the Bangor Theological Seminary, Boston University and Queen's University in Kingston, Ontario. He actually had two careers - serving as a Methodist minister in numerous towns in Vermont and upstate New York, and then serving as a New York State Corrections Officer. He retired in Bangor with his wife of 57 years, Louise V. Mellerup, who preceded him in 2012. He is also predeceased by a son, Kevin; a brother, William; and a sister, Janet.
He is survived by his sons, Richard D. Mellerup and his partner, Meredith Cahill of Tuckerton, NJ, and Benjamin C. Mellerup and his wife, Dr. Lois Anne Kuntz, of East Machias, ME; as well as by many members of his wife's large extended family; and by two special friends in his last years, Myrna and Sunshine.
His hobbies were freshwater fishing and, especially, amateur, a.k.a. HAM, radio, being a proud member of the Pine State Amateur Radio Club. He was also a longtime member of the Orono United Methodist Church.
A memorial service will be announced in the spring. Those wishing to remember Richard are encouraged to donate to one of his favorite charities, Doctors Without Borders, at donate.doctorswithoutborders.org ., a timely charity considering the war in Ukraine. Published on March 8, 2022 in the Bangor Daily News -- Permalink is HERE
---